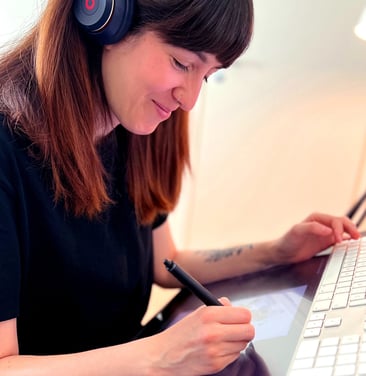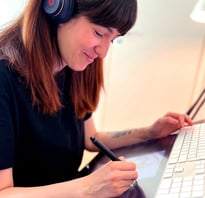 Hi! I am Lidia Morales (a.k.a Lili Lan), a Spanish born Character Designer and Visual development Artist based in Finland, with a long and wide experience in video games, also in animation and illustration.
Within my career I've been working in great companies where I've had the chance to use my creativity in both pre-production and production phases, mainly being in charge of the creation of characters, backgrounds and props; and the exploration of thousand of crazy ideas and color palettes.
So I especially love telling stories through the characters, building new worlds and connecting with people through emotions.
On the other hand, after my main studies in Fine Arts and Animation 2D, I've always kept learning attending international workshops and conferences.
In my spare time, I like exploring with traditional or digital media, writing short stories in my notebook and watching animation movies as big cartoon lover.
Currently I am Art directing a personal project, leading my focus to the storytelling through character design.
If you want to know more about my professional career, check out the following links:
let´s work together!
Please, for hiring, collaboration request or art purchases, don´t hesitate to contact me: li.morales.estevez@gmail.com